'Brand Response' marketing.
We create and position your ads to generate the greatest ROI. Then we find you people hungry for your offering – and work tirelessly to convert them into paying customers.
Book a call
We don't create ads.
We create sales.
The Customer Acquisition campaigns we implement for you are based on outcomes not outputs. We sell results, not hours worked. You don't use us if you just want to setup an ad on Facebook and let it run.
You don't use us to simply book and implement a radio or TV campaign and then leave it to run as a solo entity. You use us to build a fully integrated marketing campaign funnel, across multiple touch points, using various landing pages, paid media, email, SMS, and marketing automation strategies.
You use us to implement a results-driven, customer acquisition campaign.
You use us if you want to 3X your marketing returns.
More customers spending more money, more often.
We start with traffic engagement and then adjust, amend, and update your campaign on a daily, or weekly basis, to deliver the greatest required returns whether that is leads, calls, appointments, subscriptions, or sales.
We agree a price with you for the above and work tirelessly to generate the greatest possible return using all tools at our disposal.
enjoy! is a 'results-first' type of Agency.
When analysing your marketing's effectiveness all we focus on are the hard facts: the number of new leads generated; the value of transactions undertaken; the increase in customers engagement; and the number of new sales that are created for you.
If you're comfortable accepting traditional marketing, as a standalone medium, is no longer effective in its own right – and see the benefit of aligning your marketing with how your customers want to buy from you – we can really make a difference to the returns on your marketing activity, and we'd love to chat.
Just a few of our clients












Why the science bit matters.
People are now searching for your products and services much earlier in the buying process than they used to, and they are no longer responding to traditional marketing methods in the same way.
They are multi-screening, multi-channelling and multi-purchasing (and in some instances they don't even want to purchase your products or services anymore – they just want to use them).
They expect it delivered yesterday, to be at their fingertips 24/7 and in a lot of cases they even expect it for 'free'.
But overall, they expect to be able to buy from you, the way they want to buy.
Behavioural Selling Model™.
Our background in behavioural economics gives you an advantage when engaging, nurturing, and selling to your customers.
Behaviourally they are responding with ever increasing levels of emotion, are more impulsive than ever and are becoming increasingly irrational in their buying habits.
At the same time their logic and reasoning behind their purchases is ever more substantiated by available information.
To maximise your marketing returns from these shifts, we have created the Behavioural Selling Model™. This behavioural economic based set of strategies, when combined with 'brand response' marketing and our proprietary sales funnel software, will provide increased levels of enquiries and sales for your business.
"When my marketing director initially said that not all of the media spend would go on the media itself but would be spread across other background channels to maximise 'results' I was sceptical. No longer, those 'results' have created over £3.2m in sales this year."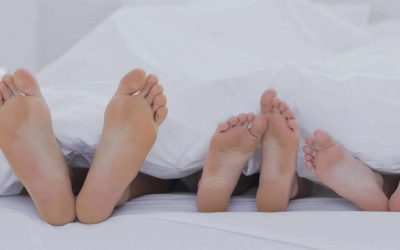 We worked with a multi site UK business to run a new customer acquisition campaign using social...
read more